Anelka: Misunderstood
August 31, 2020
Anelka: Misunderstood (2020)
Director: Franck Nataf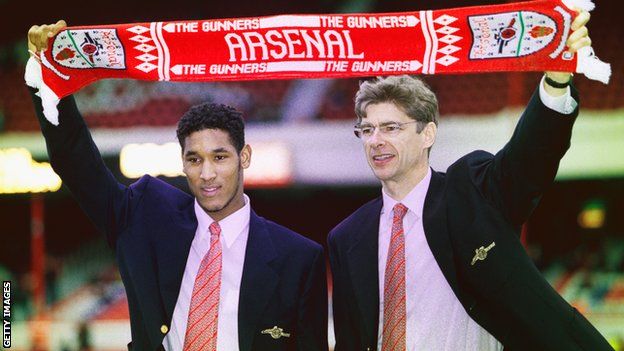 Synopsis: Nicolas Anelka, living in Dubai with his young family, reflects back on his life and previous two decades in professional football.
Review: Nicolas Anelka doesn't quite make the top echelon of world footballers from the last couple of decades, and, in truth, his career was somewhat of an underachievement compared to his closest contemporary, Thierry Henry. His character and the trajectory of his career do, however, make for a strangely watchable documentary, and Anelka: Misunderstood is a reminder of just how ridiculously nomadic and mired in controversy his life in football actually was.
The framing device for the documentary is a retired Anelka living in relative anonymity with his young family in a Dubai apartment. In many respects, the otherworldly, awkward and slightly contradictory landscape of Dubai is a fitting motif for Anelka: a man whose difficult and intransigent nature was more a by product of his shyness and aloofness than through the careening arrogance he was often tagged with.
The format works effectively with Anelka's frank account of his career juxtaposed with a series of talking heads from fellow professionals, past managers and well-informed journalists. The episodic tenor of Anelka's career transmits almost immediately, right from his early days at Paris St Germain as a teen when he engineered a move to Arsenal after PSG failed to elevate him to the first team quickly enough. An unfortunate dichotomy of sensitivity and impulsiveness was at the root of many of Anelka's famous run-ins with the clubs he played for and the media. The most obvious example is his famous expulsion from the French squad during the 2010 World Cup in South Africa (it was merely a half-time argument with coach, Raymond Domenech, that became hugely sensationalised by the French media). But there were other moments where his loner status and sullenness caused him problems – not least of which during his tortuously difficult transition to life at Real Madrid during the one season he had there, but also when he seemingly priced himself out of a move to Liverpool in 2002 because his brothers were hawking him out to other clubs at the same time. Anelka denies this was the case, as he similarly denies all knowledge that his quenelle gesture at West Brom was actually anti-semitic, but he is also capable of brutal and refreshing honesty – most notably when he tags probably his most successful spell at a club, Chelsea from 2008-12, a "failure" based purely on missing the decisive penalty in the Champions League Final against Manchester United in 2008. (August 2020)