Julieta (2016)
Director: Pedro Almodóvar
Actors: Adriana Ugarte, Emma Suárez, Darío Grandinetti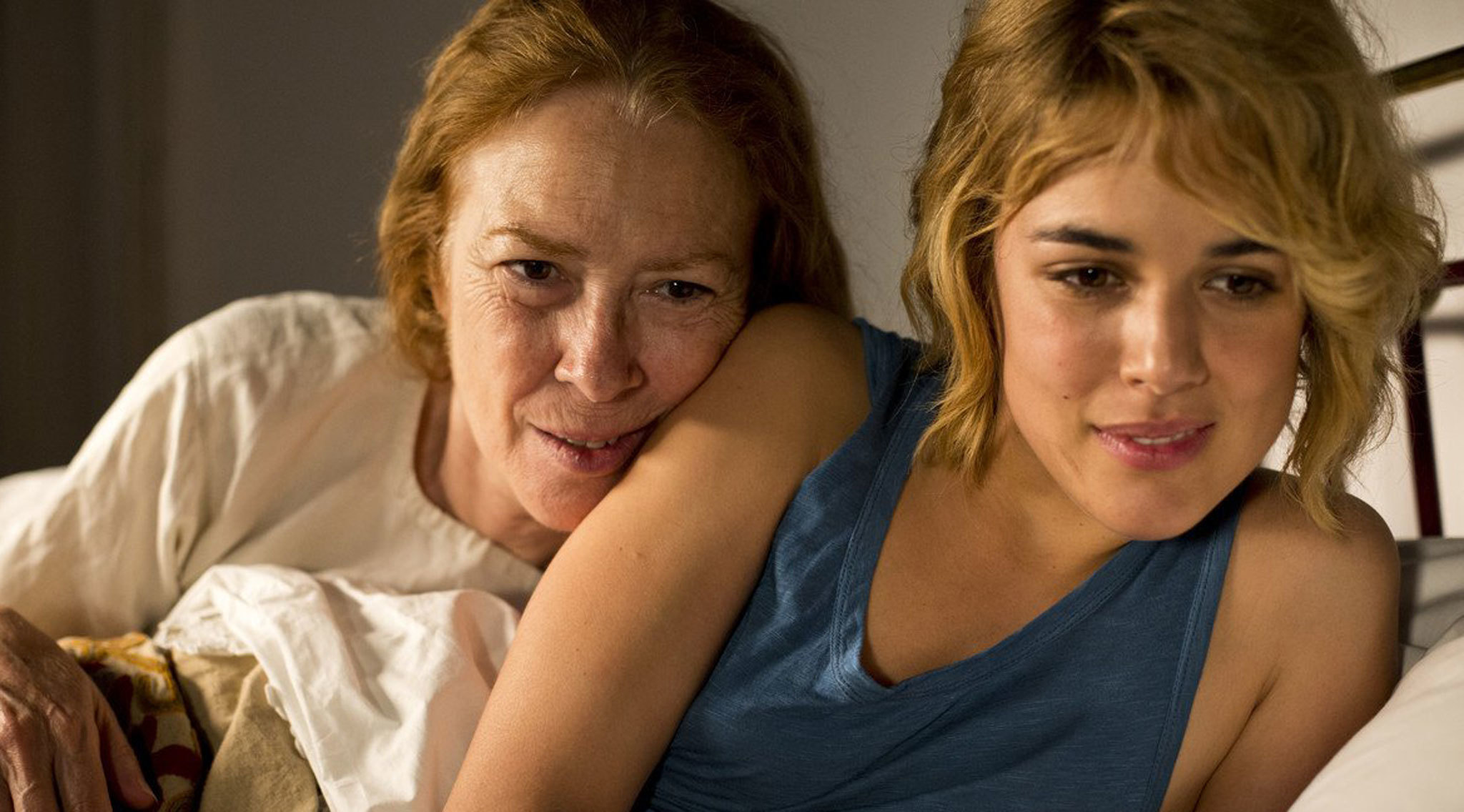 Synopsis: Julieta (Emma Suárez) recalls the events that led her younger self (Adriana Ugarte) to first conceive then raise her daughter, Antía, before becoming estranged from her when Antía ran away at the age of 18.
Review: There are lovely individual moments and sentiments in Pedro Almodóvar's Julieta, but these touches fail to cohere into a satisfying whole, and Almodóvar seems particularly hamstrung by saddling himself with such a plotty and sensational narrative that he's tried to cram into a 90-minute running time.
A common feature of Almodóvar's work is how many of his story's key events play off-narrative, off-camera, and whereas it is strangely permissible in works like All About My Mother where we fast-forward to a key character's funeral, in Julieta these contrivances and ellipses feel soapy and carry less import. The biographical conceit of Xoan having a comatose wife feels of limited thematic relevance, and many of the characters and narrative occurrences play out as flat. Even one of Almodóvar's main conceits with Julieta in making it somewhat of a homage to Hitchcock and the gothic melodrama – especially the spell where Julieta lives with Xoan in Galicia which has a whiff of Rebecca in Julieta's presence as the 'second wife' and the imposing Mrs Danvers-style figure – feels half-hearted and isn't persisted with as Almodóvar switches tones and character functions constantly.
There are some great little touches amid the narrative muddle though. It's one of Almodóvar's better theses on the power of longing and looking, especially between mothers and daughters. There's a subtly moving scene where Julieta lies in bed with her ailing mother, and the mother wakes up and momentarily recognises her daughter before looking over to see her granddaughter (Julieta's infant daughter) sleeping in a cot beside them.
Incidentally, there is also one of the best conceits I've seen in a film regarding the time-lapse of different actors playing a character (my favourite is still Terence Davies' transition from the adolescent Emily Dickinson to the adult incarnation in A Quiet Passion). Julieta is grieving the recent death of her husband, and is wrapped tenderly in towels by her daughter as she emerges from a bath. As the towels are removed from Julieta's face, it is no longer the young Adriana Ugarte playing the part, but the older Emma Suárez: the transition poetically emphasising the pained legacy that Julieta carries into her middle-aged years. (June 2020)