The Boy Who Harnessed the Wind
May 8, 2020
The Boy Who Harnessed the Wind (2019)
Director: Chiwetel Ejiofor
Actors: Maxwell Simba, Chiwetel Ejiofor, Aïssa Maïga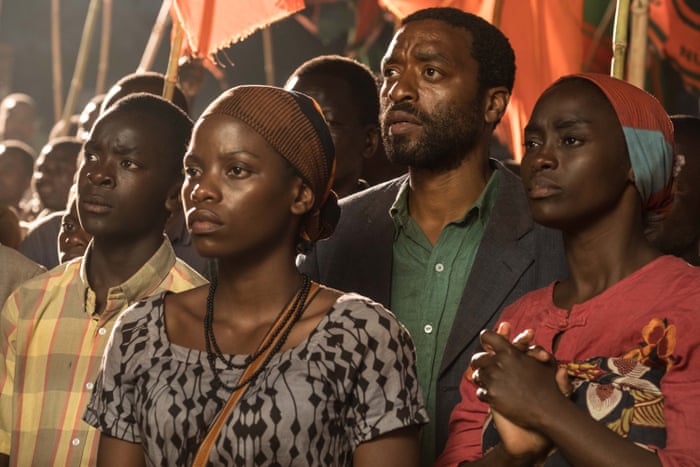 Synopsis: William (Maxwell Simba) lives in a rural village in Malawi with his farmer father, Trywell (Chiwetel Ejiofor), mother and sister. When his father's crop fails, William starts to believe that if he builds a windmill, he will be able to power an electric water pump that could transfer water from a well to the arid fields.
Review: There is a sincerity and old-fashioned sweep about The Boy Who Harnessed the Wind – Chiwetel Ejiofor's directorial debut. Ejiofor has managed simultaneously to film his story with a classical feelgood curve that will connect with the casual Netflix viewer, while not compromising on the authenticity of his Malawian narrative and milieu. Ejiofor achieved that authenticity by filming on location in rural Malawi, utilising specific ethnographic references to shape the story (the film is broken down into four Chichewa chapters and also features the Nyau society bookending the narrative), and is populated entirely by African actors – if not all Malawian – who all speak in the native Chewa tongue.
The film also cleverly navigates its balancing act as somewhat of a universal family drama – especially the growing tension between father and son in the final act as the father feels increasingly undermined by his inability to provide for his family – while offering a sly commentary on Malawian social politics and post-colonial matters. Capital values encroach into this small Malawian outpost when developers pitch up, offering sweeteners to locals to buy up the local woodland, despite those trees being the only barrier to the farmland becoming completely flooded during the rainy season. And democracy, a fragile entity in many African states, is easily sidelined when the one contrary voice in the community is brutally removed from the picture at a political rally.
Just purely on a structural note, it feels as if the ending is rushed through, and William's successful implementation of his windmill experiment is presented as a fait accompli once his begrudging father gives him the bicycle he needs to begin the construction. That aside, this is an unimpeachable drama, and a necessary dose of humility for western audiences, many of whom are probably cursing the current coronavirus lockdown and the inconvenience of being cooped up in their safe and modern houses with all the latest mod-cons. The very presence of electricity in The Boy Who Harnessed the Wind is considered a marvel and a reason to be grateful by its stoical characters. (May 2020)