The Laundromat
April 11, 2020
The Laundromat (2019)
Director: Steven Soderbergh
Actors: Meryl Streep, Gary Oldman, Antonio Banderas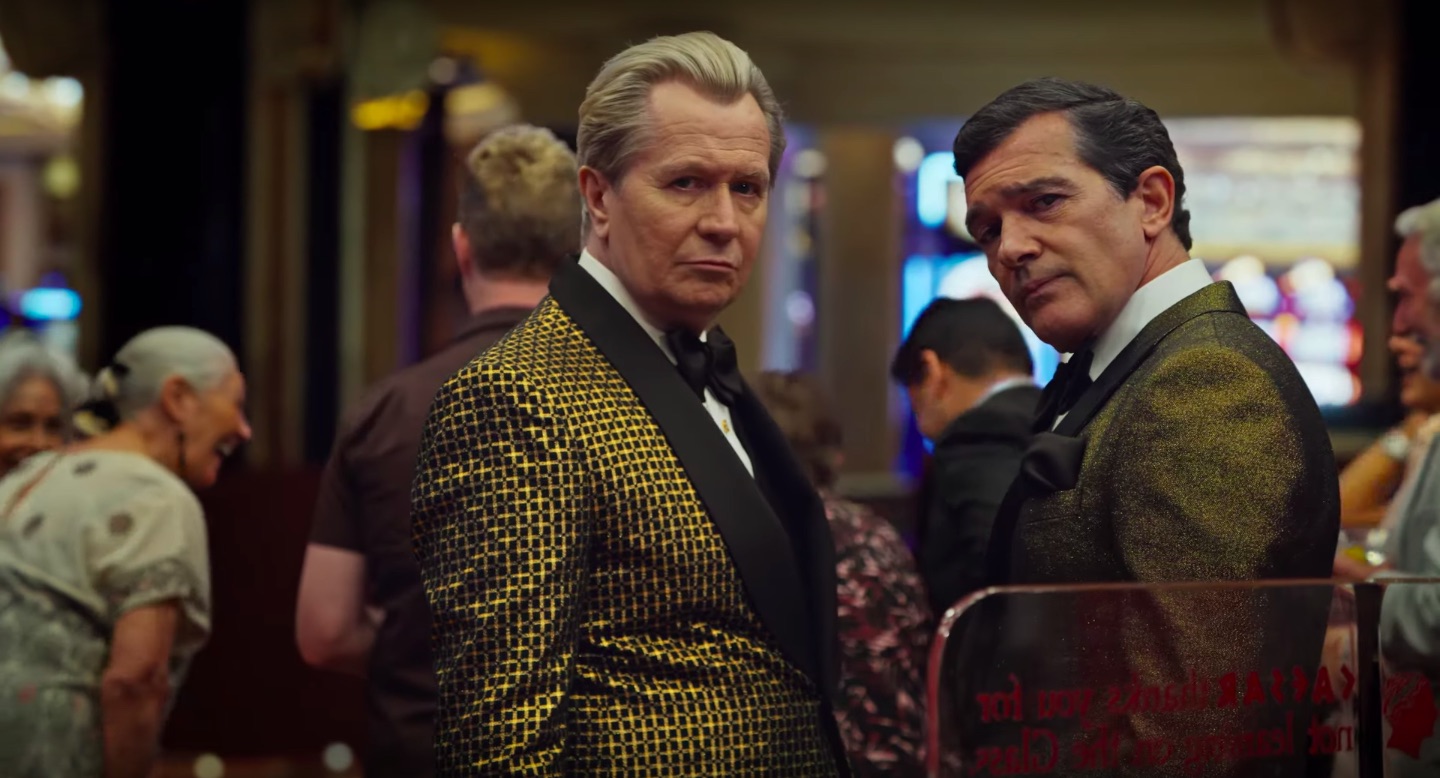 Synopsis: A dramatisation of the Panama Papers scandal.
Review: A worthy film, but not an especially memorable or powerful one given the subject matter, Steven Soderbergh's dramatisation of the 2016 Panama Papers scandal feels like a botched opportunity. Soderbergh clearly thought it would be ingenious to out the story's moral (the malignancy of capitalism) by employing his familiar caper aesthetic. This is telegraphed immediately by the satirical opening tracking shot where Antonio Banderas and a gob-smackingly, bizarrely accented Gary Oldman break the fourth wall as they explain the creation of monetary value from the origins of man through to the current plush climes of capitalism's high rollers.
Coming from a man who gained significant traction from going down the serious route with his drugs trafficking exposé, Traffic, the caper movie is an odd choice, as is his decision to wrap it all up in a little over 90 minutes. Thus it's a film continually in a state of its own exposition – like one of Christopher Nolan's techy, high concept movies, only worse.
The African and Chinese segments of the story are dramatic dead weights as they function as these wordy, demonstrative dramatisations of what were any number of bizarro aberrations on the Mossack Fonseca roster. The film gains more of a pulse when it follows it conduit – Meryl Streep's bereaved wife Ellen Martin – who is on the money trail of the phantom insurance company that sponsored her husband's fateful boat ride. There's even a break from the stodge of the narrative in an arresting little dream sequence where Streep's dowdy septuagenarian starts firing an assault rifle in the reinsurance company she's tracking in Nevis – cleverly paralleling the rather more circumspect scene of her character's actual arrival there a few moments later.
Meryl Streep and the film's love of fourth-walling come together in a somewhat surprising closing scene where fiction and reality collide, but, in sum, Soderbergh's sleekness is probably not the right match for what should have been a much more angry and painful film. (April 2020)