People on Sunday
April 9, 2020
People on Sunday (1929)
Director: Robert Siodmak, Edgar G. Ulmer
Actors: Erwin Splettstösser, Brigitte Borchert, Wolfgang von Waltershausen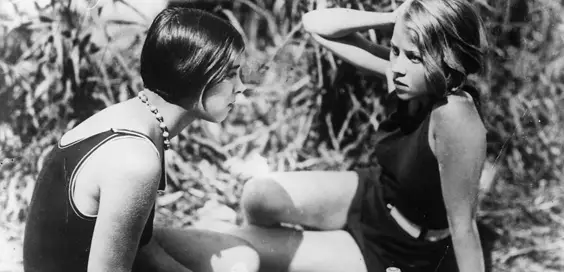 Synopsis: A group of young Berliners spend their leisure time together on a Sunday.
Review: It feels poignant to be watching this film for the first time – one of the great city movies and one about the liberal wonders of modernity – during this extended period of lockdown where those very liberties have been temporarily removed.
People on Sunday really is as simple as its title suggests. On the dividing line between documentary and fiction film, its brief is essentially to explore a typical selection of Berliners exploring and travelling around their city. This verité feel is even evidenced by the accompanying phrase in the film's title, 'A Film Without Actors'. It is one of the last great German silent works, and it also falls into the lineage of those great 1920s films that seem in awe at the rapidly changing modern metropolis (Murnau's Sunrise is an obvious forebear) as all the elements of city life that we now take for granted – cars, trains, trams, mass transportation – were beginning to take effect. In fact, there are some lovely scenes documenting this evolving Berlin- the best probably being when the salesman and the extra cross the road on their improvised date, and have to run the gauntlet of horse and cart, cars coming in random directions, and a tram line too! Sociologically it's also fascinating to remind yourselves of a time when it was common for men, as it was in most western countries, to wear a hat when out. The mass consumption of newspapers and cigarettes is revealing too.
As a drama it's arguably less involving, although it works better when seen more through the prism of a documentary. Selecting five typical young Berliners and following them for a day, the film seems more intent to depict the lifestyle that manifests around them and in capturing this carefree mood. There are one or two wry aspects to the story that attest to Billy Wilder's hand as one of its screenwriters (he was shortly to move on to Paris and then Hollywood after this film). When the taxi driver is looking for a postcard to celebrate his enjoyable time at Lake Nikolassee, he selects one of a rather rotund women – like a Botero painting – only for the film to then cut to many such venerable German women wading into the lake on a hot afternoon. And even if, as mentioned earlier, it may lack the thoroughness of contemporary film dramas, as a forerunner of other 'authentic' cinematic movements that were to follow – Italian Neorealism and the French New Wave – it has real worth. (April 2020)
*My DVD viewing came with a Czech Film Orchestra accompaniment, 2000*