My Top 20 Films of 2016
December 23, 2016
In reverse order…
20. Son of Saul (László Nemes)
Perhaps the most purely impressive and steadfast piece of filmmaking I saw all year: Nemes's camera perpetually hugs the careworn shoulders of death camp sonderkommando Saul as the horrendous canvas of Auschwitz's concentration camp passes before his eyes.
Full review: https://pnabarro.wordpress.com/2016/12/11/son-of-saul/
19. Spotlight (Todd McCarthy)
A meaty, Hollywoodised slab of journo method acting is on the menu here – but it's unquestionably well carried off and an important story to tell.
https://pnabarro.wordpress.com/2016/11/06/spotlight/
18. Notes on Blindness (Peter Middleton, James Spinney)
The sentimental and ethical offshoots of blindness are mined in this – at times ingenious, other times twee – documentary.
https://pnabarro.wordpress.com/2016/09/30/notes-on-blindness/
17. Cemetery of Splendour (Apichatpong Weerasethakul)
This may be an Apichatpong Weerasethakul (aka "Joe") work in minor key, but it's still an amazing sensory experience. It's almost as if the diegetic sleeping sickness is metaphor for Weerasethakul's own mandate to recalibrate and soothe the modern harried sensibility.
https://pnabarro.wordpress.com/2016/12/03/cemetery-of-splendour/
16. Ingrid Bergman: In Her Own Words (Stig Björkman)
One of the great film actresses and icons gets a fittingly lustrous and compelling cine-portrait, narrated in part by Sweden's latest screen queen, Alicia Vikander.
https://oneroomwithaview.com/2016/08/13/ingrid-bergman-words/
15. Creed (Ryan Coogler)
A lesson in classy genre storytelling: the Rocky legend is both honoured and slyly updated through shifting the focus to the son of his former rival, Apollo Creed.
https://pnabarro.wordpress.com/2016/08/19/creed/
14. Dheepan (Jacques Audiard)
Such a rich and compelling balance of social commentary and genre storytelling – only marginally undone by an odd lurch into phoney final act 'thrills'.
https://pnabarro.wordpress.com/2016/09/10/dheepan/
13. Tale of Tales (Matteo Garrone)
A series of lurid 'adult fairytales', all carried off with typical skill and panache by Matteo Garrone.
https://pnabarro.wordpress.com/2016/07/31/tale-of-tales/
12. Embrace of the Serpent (Ciro Guerra)
A hypnotic and sensory treatise on colonialism. The sequence in the Catholic mission features some of the most dementedly enthralling stuff I've seen all year.
https://pnabarro.wordpress.com/2016/07/28/embrace-of-the-serpent/
11. Everybody Wants Some!! (Richard Linklater)
This deceptively simple story showcases once again Linklater's uncanny ability to make concrete those fleeting and ephemeral phases of our lives.
https://pnabarro.wordpress.com/2016/12/18/everybody-wants-some/
10. Anomalisa (Duke Johnson, Charlie Kaufman)
Charlie Kaufman is at it again: this time crafting one of the classiest and most rhetorically justified animated films I can recall seeing.
https://pnabarro.wordpress.com/2016/12/12/anomalisa/
9. Ma Ma (Julio Medem)
A neo-weepie (if there is a such a thing?) It passed under the radar during the summer, but Julio Medem took an unfashionable genre and made it moving and authentic, helped in no small part by a great performance by Penélope Cruz.
https://oneroomwithaview.com/2016/06/25/ma-ma/
8. Weiner (Josh Kriegman, Elyse Steinberg)
Serendipitous documentary filmmaking of the highest order: a seemingly regulation political campaign doc becomes one man's journey into personal and career oblivion as Anthony Weiner's NYC mayoral campaign disintegrates amid a slew of revelations about his 'sexting' history!
https://pnabarro.wordpress.com/2016/11/11/weiner/
7. Youth (Paolo Sorrentino)
It appeared to be a case of "after the Lord Mayor's show" with Youth seemingly not living up to Paolo Sorrentino's previous, rapturously received work, The Great Beauty. There's a lot to admire in Youth though: the gallows humour, the stately visuals, and Sorrentino's ability to infuse a perpetual undertow of melancholy.
https://pnabarro.wordpress.com/2016/04/17/youth/
6. The Nice Guys (Shane Black)
Hands down the best Hollywood film of the year. If you enjoyed Kiss Kiss Bang Bang, you'll love this. It's smart, laugh out loud funny, a great homage to LA noirs of yesteryear, and features a pair of cracking comedy performances from Ryan Gosling and Russell Crowe.
https://pnabarro.wordpress.com/2016/11/25/the-nice-guys/
5. 13TH (Ava DuVernay)
A dignified, hugely eloquent deconstruction of the corrosive legacy of oppression which still affects many African-American citizens in the US today.
https://pnabarro.wordpress.com/2016/10/14/13th/
4. Disorder (Alice Winocour)
A real curio that hasn't got the fanfare it deserved. It's that rarest of beasts: a European actioner directed by a woman. And it's actually really good – taking the main character's psychological state for an interior, gripping treatise on themes of paranoia and security.
https://pnabarro.wordpress.com/2016/09/04/disorder/
3. Further Beyond (Joe Lawlor, Christine Molloy)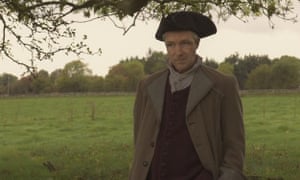 A phenomenally creative and insightful documentary which toys expertly with its nominal conceit of a planned biopic of famed Irish explorer, Ambrose (Ambrosio) O'Higgins. It's a risky strategy brilliantly executed by directors Christine Molloy and Joe Lawlor where they succeed in making their potentially abstract premise both lucid and highly emotional.
https://oneroomwithaview.com/2016/10/29/further-beyond-review/
2. Our Little Sister (Hirokazu Koreeda)
Is there currently a more accomplished and proficient auteur in world cinema than Hirokazu Koreeda? This is a simply gorgeous hymn to the gentle bonds of family that somehow navigates the sentimentality trap to unearth universal truths about sibling relations and the human condition in general.
https://pnabarro.wordpress.com/2016/12/17/our-little-sister/
1.Knight of Cups (Terrence Malick)
Malick's submission to the sensory ephemera of his stories (he's given up even trying to mask the fact he couldn't give two hoots about conventional dramaturgy) is complete with this near pitch-perfect ode to one man's attempt to recover his sense of sanctity in that most lapsed of places: LA. Anyone able to fuse the canvas of Vegas with the music of Bach without implying any condescension between the two automatically gets my attention, and Knight of Cups is full of such moments of inspiration.