Venezia 70 – Future Reloaded: Abbas Kiarostami
July 25, 2016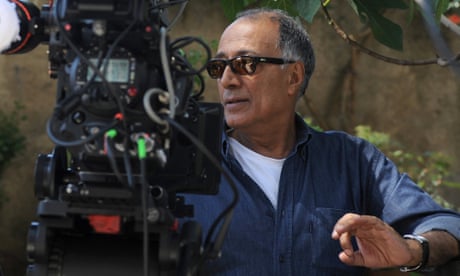 A version of this review is featured at the following website:
https://oneroomwithaview.com/2016/07/25/short-week-venezia-70-future-reloaded-abbas-kiarostami/
One of the world's great filmmakers, Abbas Kiarostami, died earlier this month, so what better way to honour him than by looking at his last short film – a fitting microcosm of his exceptional directorial craft.
Made for the 70th edition of the Venice Film Festival in 2013, Kiarostami – along with other top directors – was tasked with making a short film about the future of digital filmmaking. That Kiarostami was able to fashion this discourse in little over seventy seconds should come as no surprise to those familiar with his lo-fi ingenuity and mastery of the apparatus of his medium.
The film kicks off with a fixed perspective of a family patriarch watering his garden before a child (behind the camera) calls out in Farsi, "are you ready?" The man assumes his watering is the source for the film, but a child jumps into frame and secretly stands on the hose – preventing it from jetting out more water. As the baffled man inspects the end of his hose, the kid hops off, causing a torrent of water to catch the man flush in the face. As well as being an exquisite visual gag befitting the short film format, it also functions as an exposé of Iranian patriarchy (a familiar theme from Kiarostami's feature films) as the man proceeds to spank the boy.
Crucially though, we cut to another boy behind the camera – the true wielder of the authority of the frame, and thus fitting emblem for the future of digital filmmaking – classic Kiarostami.
(July 2016)