Carol (2015)
Director: Todd Haynes
Actors: Cate Blanchett, Rooney Mara, Kyle Chandler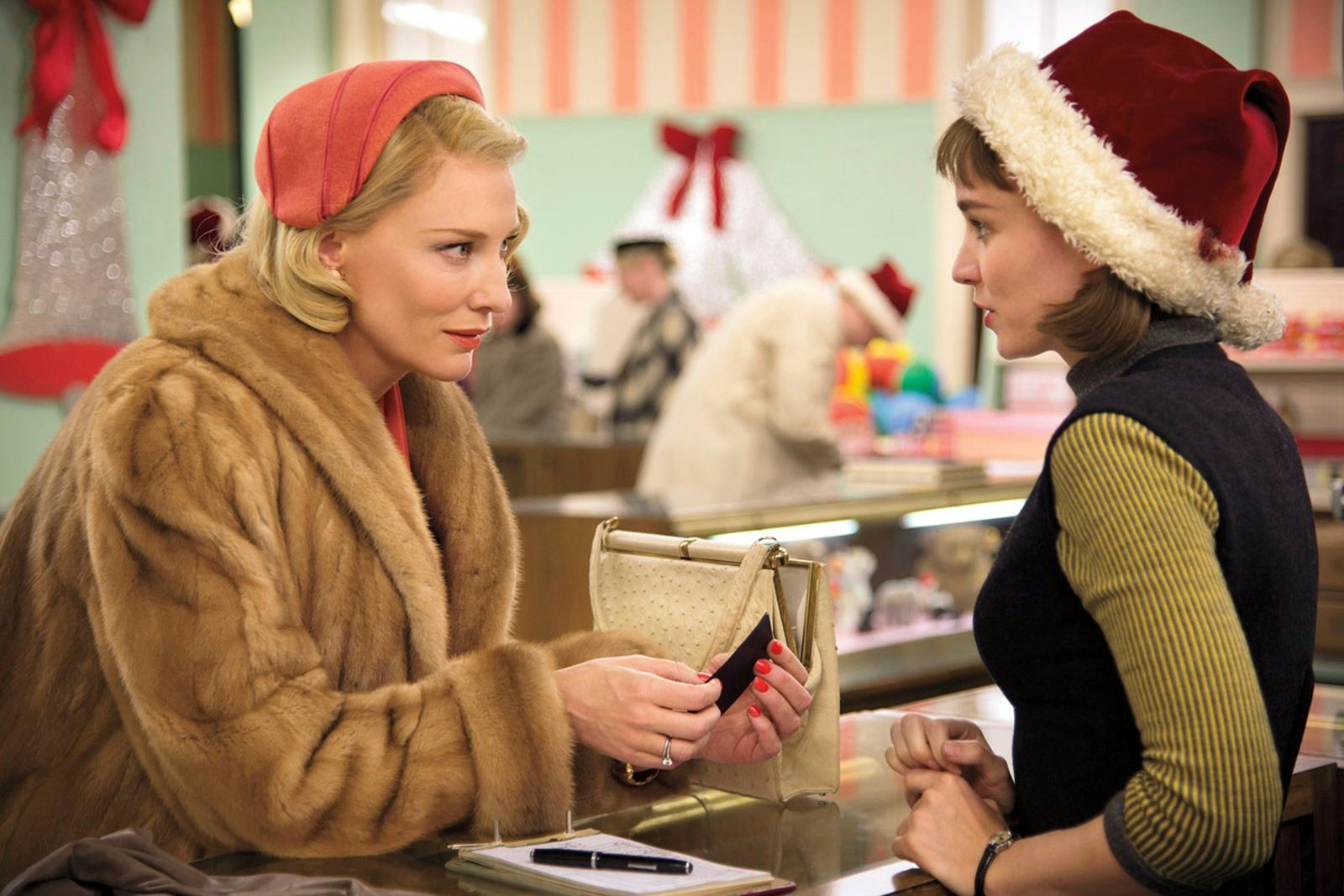 Synopsis: In 1950s New York, Therese Belivet (Rooney Mara), a young shopgirl with dreams of becoming a photographer, embarks on an affair with dissolute wife and mother, Carol Aird (Cate Blanchett).
Review: Many commentators have noted in the most recent works of one of the great American filmmakers, Terrence Malick, a tendency toward the hermetic and the unintentionally self-parodic, as he delves deeper and more impenetrably into his dense aesthetic and signature. Let me just clarify that I'm not in this category myself, as I still find a huge amount to gorge on – even in this more opaque, "indulgent" phase of Malick's.
Anyway, I bring all this up because I see Carol as an exemplar of Todd Haynes entering his own 'late' period. It's a hugely recognisable, unmistakably Haynesian piece, where on the surface, he looks like he's tried to recreate the magic of his '50s melodrama homage, Far From Heaven, except he's made the fatal error of failing to find the ethics amid his obsession with aesthetics this time around.
The main problem is that the social tapestry is far, far less interesting than in Far from Heaven: the 'wronged woman' is a moneyed middle-class snob rather than a trapped suburban housewife, there is no racial paradigm, and the villainous male characters are far more cipher-like and two-dimensional. Thus, Carol stands or falls on its straight-up effectiveness as a poignant love story, and, sadly, the meek, telegraphed social politicking and the smothering aesthetics automatically distance the central relationship's sincerity.
In all truthfulness, neither Therese nor Carol are particularly sympathetic characters. Yes, Therese is a touch callow and has a tentative desire to work as a photographer, and Carol is somewhat of a gilded bird in a middle-class cage, but these are only slight paradigms. And, particularly with an arch, rhetorical actress like Cate Blanchett who is trying desperately to signpost Carol's every thought versus Rooney Mara's more contemporary, naturalistic style, it makes for a strange effect where the transparency of the gap between Haynes' pitch (an all-out, timelessly epic love story) versus the end-effect (that it's actually rather airy and bogus) is plain to see. (December 2015)