Silver Linings Playbook
March 7, 2014
Silver Linings Playbook (2012)
Director: David O. Russell
Actors: Bradley Cooper, Jennifer Lawrence, Robert De Niro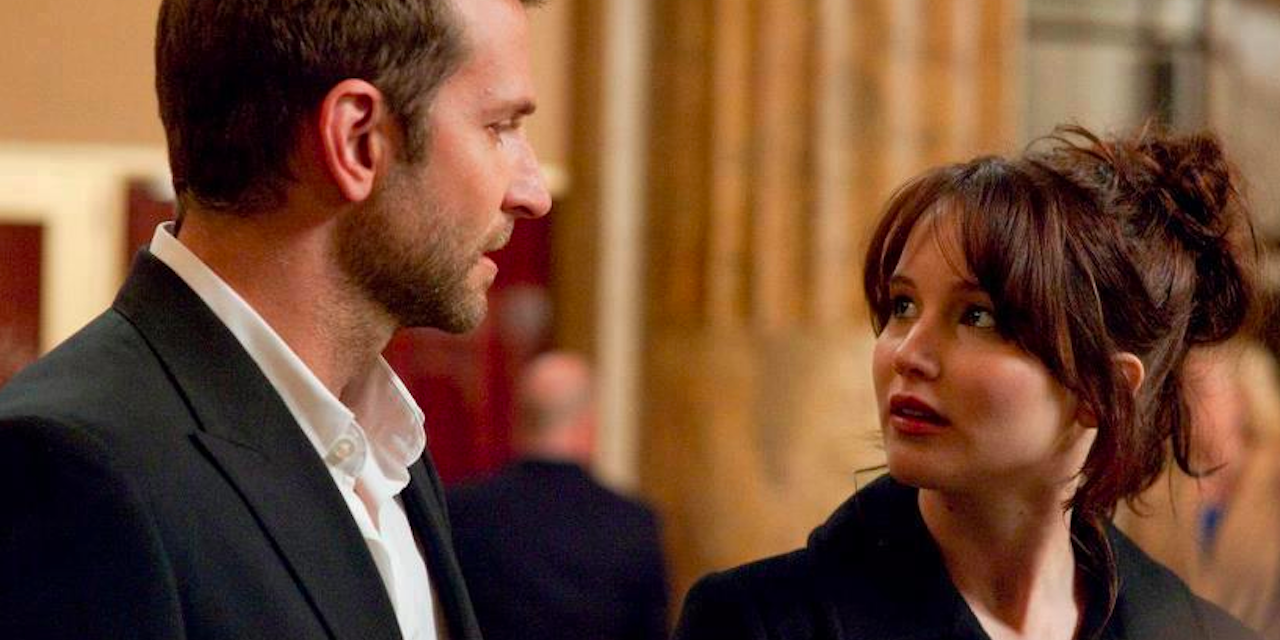 Synopsis: Bipolar thirtysomething, Patrick (Bradley Cooper), is released from a Baltimore mental institute and stays with his parents while gradually beginning his return to society. An unusual friendship with a recent widow, Tiffany (Jennifer Lawrence), helps Patrick focus his attentions on winning his estranged wife back.
Review: Films are inherently subjective experiences. As critics we often function like kangaroo courts, spinning analysis to fit the whims of our instinctive likes and dislikes, and, for me, Silver Linings Playbook is a classic case in point. I can understand some commentators who claim it exploits, then jettisons, its mental illness subplot far too conveniently, and that its three-act storytelling prototypicality betrays the hollowness of David O. Russell's pretensions to something more eccentric and real to life. All those criticisms stand up to some extent, especially the accusation that central character Pat's bipolar condition – such a feature of the first two-thirds of the film – goes suspiciously missing once Russell rushes his story through for the conventional denouement. Character development becomes obsolete, and Pat has miraculously got his act together – not only in the relative competency of his dance routine, but in the mature way he handles conflicting feelings for his wife and Jennifer Lawrence's alluring Tiffany in a pressure-cooker atmosphere.
Thankfully, not all films are academic treatises, and the success of populist Hollywood fare has always been down to its more slippery, ephemeral qualities. Did it move you? Was it romantic? Was it funny? Was it in some way thought provoking? In that regard, I found Silver Linings Playbook to be one of the most charming Hollywood screwball comedies of recent years. I hate to use the word 'chemistry', but there really is a spark between Bradley Cooper and Jennifer Lawrence that makes the underlying romantic sentiment of the story more endearing than nauseating. Jennifer Lawrence is a natural performer, to the manor born either as comedian, romantic lead or dramatic actor – and I've yet to see anything less than exceptional performances from her in the likes of Winter's Bone, Like Crazy and here. As for Bradley Cooper, he has that classic Hollywood leading man quality of innate presence (think Brad Pitt or George Clooney). He doesn't actually need to do all that much, nor affect a persona that is other than himself, he simply comes across as a naturally engaging and watchable performer.
Concluding all that is likeable about Silver Linings Playbook is how most of its minor touches come off. It features my favourite Robert De Niro performance of the last dozen or so years, playing the OCD father with more than a little imprint in the neuroses of his son, and the blue-collar depiction of a Philadelphia suburb feels authentic enough. (March 2014)